Craving for handmade round rotis? Aren't able to find one? 
Well, not everyone is lucky enough to get the perfect roti. But that doesn't mean one shouldn't crave for it. As a result, to solve the problem people are proceeding to purchase Rotimatic roti maker. But often you may be confused about purchasing the roti maker. 
It isn't the fault of the roti maker if your roti doesn't turn out perfect. Mostly it is your fault if your roti maker doesn't work like you want. If you have been facing this problem, know that you weren't able to find the right one. 
To ease your problem of getting the perfect roti, we have come up with things that will make it easier for you to purchase the roti maker. 
Although it is said that cheap is not always bad, it surely is when you are buying roti maker. You may be lured in by the low price of the product, and want to buy the roti maker instead of a branded one. Well, if you are thinking of that, you are probably wrong. 
Whenever you are to purchase a roti maker, you need to ensure that you buy a branded one. While you may want to purchase an unbranded one, it will be generic and cheap. The branded roti maker will eventually cook roti uniformly and it will taste good too. On the other hand, an unbranded one will not taste good.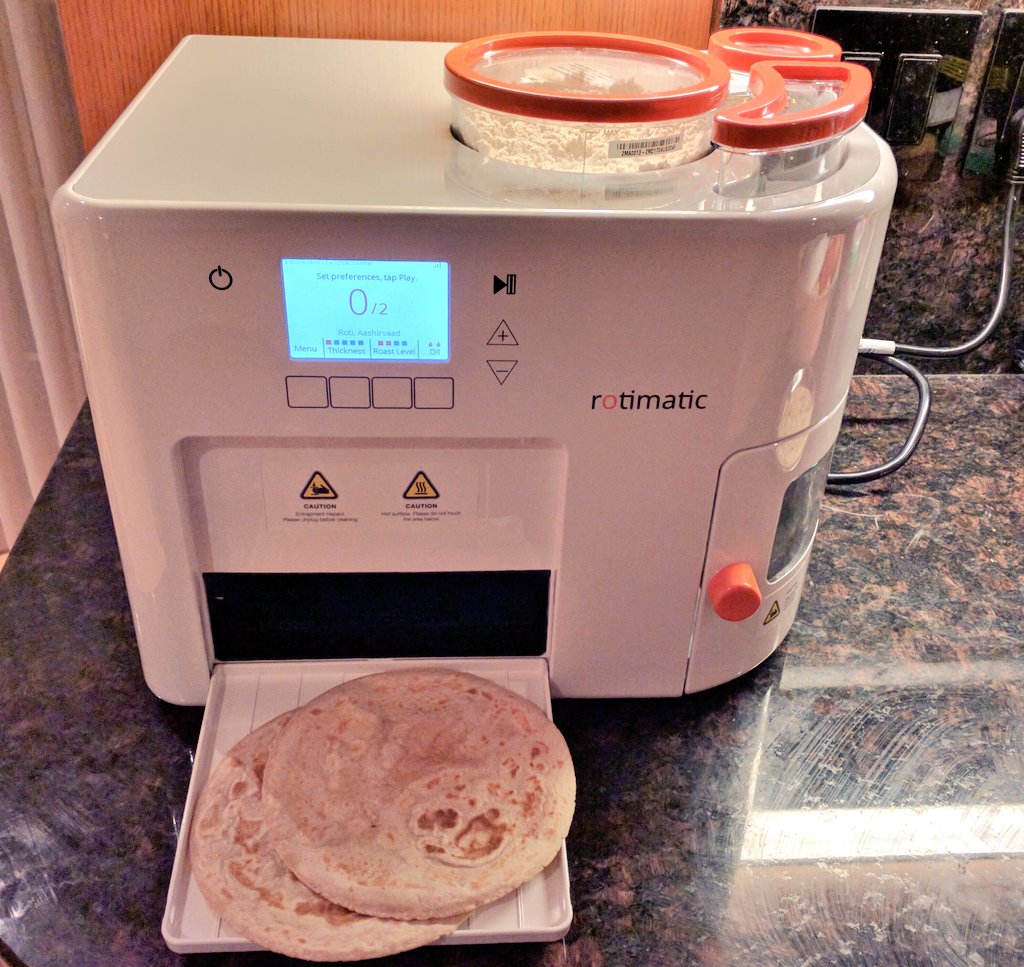 Many of us are in the habit of storing the dough or atta in the refrigerator, wishing to use it the other day. While it may sound effective, roti makers won't even and good rotis with the stored dough. If you are to cook using a roti maker, you need to ensure that you make fresh dough. 
A fresh dough used for making roti will eventually produce soft rotis. You can read the Rotimatic reviews to learn how to produce soft rotis. 
There is a difference between the dough you use for preparing rotis in roti maker and general rotis. Comparatively, the dough used for roti maker should be extremely soft and sticky than your general dough. 
If you are preparing a dough for roti maker, you need to ensure that you do not knead it too much. Also, if you want the best results, you will need to ensure that you allow it to sit for one hour. 
Consume the rotis as soon as you make it
Most people prefer carrying rotis in their lunch box and consume it later. Although it is okay to do so, you may not be able to do the same with that of roti makers. 
Since there is a different method for preparing the dough for roti makers the rotis tend to get harder quickly. Therefore, if you are using the roti maker to prepare roti, you need to ensure that you consume it as soon as it is made.  
If you want to get your hands on roti maker because you are going to consume it later, then you shouldn't buy it. A roti maker can serve different purposes which is why you should be careful with it.